Available now
"Gwenda Bond puts a spell on you! Delightfully sexy and bewitchingly hilarious, Mr. & Mrs. Witch is the assassins-to-lovers you didn't know you needed. I loved this book!" – Ashley Poston, New York Times bestselling author of The Dead Romantics
In Mr. & Mrs. Witch, the new novel from bestselling author Gwenda Bond, a couple discovers at the altar the surprising secret identities they've kept from each other. 
Savannah Wilde is a witch, a powerful one, and a member of C.R.O.N.E, an organization for hire that deals with supernatural threats using their magic. Following a whirlwind romance that surprised her friends and family, Savvy is all set to marry the love of her life when she notices her bridal party and her mom are freaking out minutes before the wedding.
Griffin Carter is an agent for H.U.N.T.E.R., a clandestine organization that, well, used to primarily hunt witches, but now mainly tries to shut down supernatural threats their own way. He can't wait to lay his eyes on the woman he's about to spend the rest of his life with. As he's getting ready, Griffin overhears his father and friends discussing something in distressed whispers. What he finds out concerns him, but not enough to deal with before the ceremony.
As Savvy walks down the aisle to Griffin, the wedding quickly goes from blessed day to shit show when their true identities are revealed. To say there's bad blood between their organizations is putting it mildly. Savvy and Griffin are tasked to take the other out. Unable to go through with their orders, they—and their friends —find themselves on the run. But when the two of them discover a secret about both of their organizations, Savvy and Griffin realize the only way to survive is to team up—and, even with assassins hot on their trail, they just might make it out alive and try again at 'I do'.
Available Now
A mysterious lab. A sinister scientist. A secret history. If you think you know the truth behind Eleven's mother, prepare to have your mind turned Upside Down in this thrilling prequel to the hit show Stranger Things.
It's the summer of 1969, and the shock of conflict reverberates through the youth of America, both at home and abroad. As a student at a quiet college campus in the heartland of Indiana, Terry Ives couldn't be further from the front lines of Vietnam or the incendiary protests in Washington.
But the world is changing, and Terry isn't content to watch from the sidelines. When word gets around about an important government experiment in the small town of Hawkins, she signs on as a test subject for the project, codenamed MKUltra. Unmarked vans, a remote lab deep in the woods, mind-altering substances administered by tightlipped researchers . . . and a mystery the young and restless Terry is determined to uncover.
But behind the walls of Hawkins National Laboratory—and the piercing gaze of its director, Dr. Martin Brenner—lurks a conspiracy greater than she could have ever imagined. To face it, she'll need the help of her fellow test subjects, including one so mysterious the world doesn't know she exists—a young girl with unexplainable, superhuman powers and a number instead of a name: 008.
Amid the rising tensions of the new decade, Terry Ives and Martin Brenner have begun a different kind of war—one where the human mind is the battlefield
About Gwenda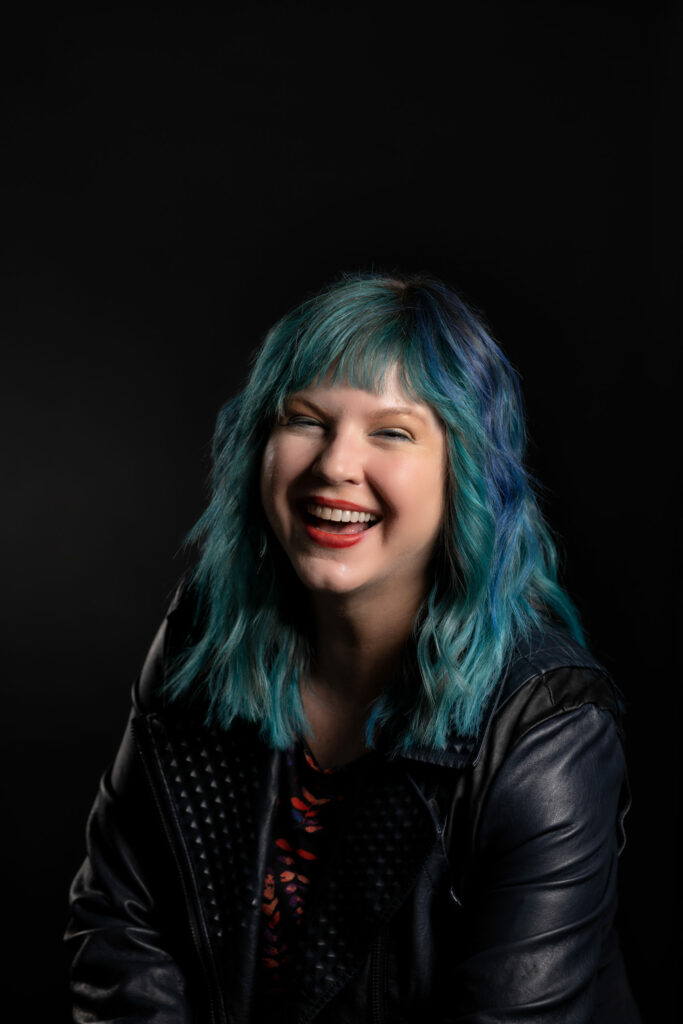 Gwenda Bond is the New York Times bestselling author of many novels, including the first official Stranger Things novel, Suspicious Minds. She also clearly escaped from a classic screwball romantic comedy.
Her recent books include the romantic comedies Mr. & Mrs. Witch, and The Match Made in Hell series, which includes Not Your Average Hot Guy and The Date from Hell. She cofounded the charitable efforts Creators 4 Comics and the Lexington Writer's Room, and lives in a hundred-year-old house in Lexington, Kentucky, with her husband, author Christopher Rowe, and a veritable zoo of adorable doggos and queenly cats. Visit her online at www.gwendabond.com or @gwenda on Twitter.
She has also written for Publishers Weekly, Locus, Salon, and the Los Angeles Times, among others…