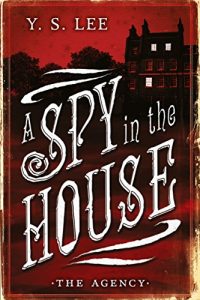 The Agency by Y.S. Lee:
Why did the world sleep on this ahead-of-the-curve series? Mystery and romance and historical fiction all at its absolute best. Get it.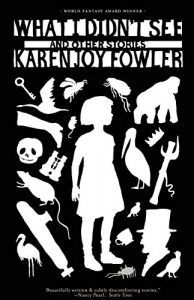 What I Didn't See and Other Stories by Karen Joy Fowler:
Karen is probably my favorite writer and is one of my favorite humans; everything she has written is brilliant and you should get it. I'm recommending this one because most of her SFF is in her short stories, and they are AMAZING.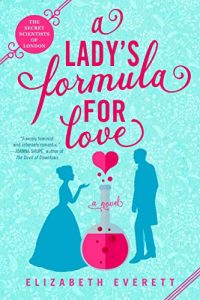 A Lady's Formula For Love by Elizabeth Everett:
Secret society of women scientists? Surprisingly progressive hero? Yes please. Loved it.
Life's Too Short by Abby Jimenez:
Do you just need to weep throughout an entire book and then close it and feel like it was all worth it? Then this is the excellent, so heartfelt book for you.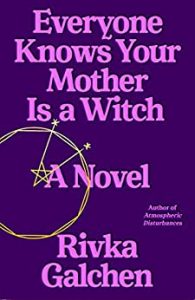 Everyone Knows Your Mother Is A Witch by Rivka Galchen:
Read this one in a day. Gorgeous writing, based on Johannes Kepler's real life, you will not forget Katharina and her voice.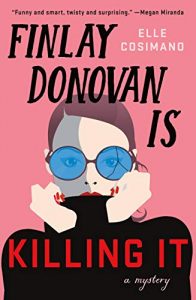 Finlay Donovan Is Killing It by Elle Cosimano:
A caper in which a writer gets mistaken for an assassin and hijinks ensue.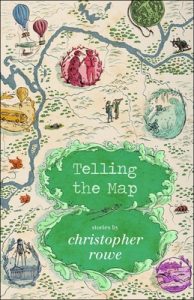 Telling the Map: Stories by Christopher Rowe
My sweetie writes excellent short fiction and novellas. Get a bunch here.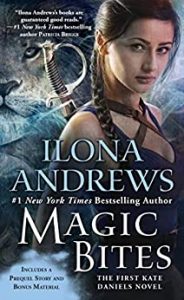 Magic Bites by Ilona Andrews:
Did Ilona Andrews write it? I devoured it. Start here and keep going. JOIN. ME.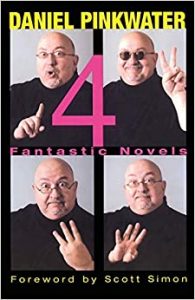 4 Fantastic Novels by Daniel Pinkwater:
If you haven't read Pinkwater's timelessly classic middle grade books, what are you even doing with your life? Fix it. There's also a Five novels collection.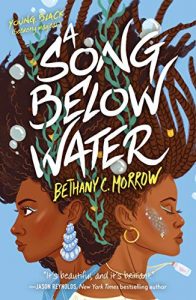 A Song Below Water by Bethany C. Morrow:
These are sirens you'll fall in love with. The voice of this series. The world. So good.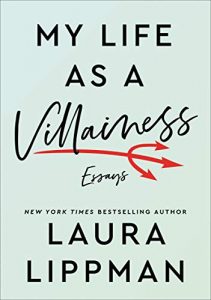 My Life As A Villainess by Laura Lippman:
I adore her novels, but recently got around to this sharply observed essay collection.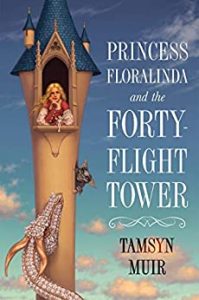 Floralinda and the Forty-Flight Tower by Tamsyn muir:
Floralinda starts as a princess and dungeon crawls her way down a witch's tower. An absolute delight.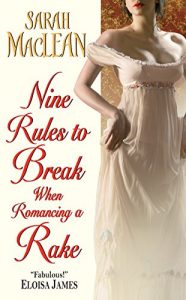 Nine Rules to Break When Romancing a Rake by Sarah MacLean:
How could I not include the book that was my gateway drug into Regency romance? I could count the ways I love Sarah's sexy AF, feminist AF romances, and I'd get way higher than nine. (I also straight-up stole the idea and format for this page from her site.)
Get in Trouble: Stories by Kelly Link:
A friend who is also an actual genius. Don't believe her if she says otherwise. Yes, the Gwenda in "Two Houses" is named after me, and a couple of the thost stories are borrowed from mine and C's family (with permission, obvi).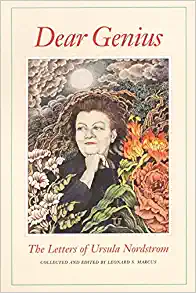 Dear Genius: The Letters of Ursula Nordstrom
The Letters of Ursula Nordstrom edited by Leonard Marcus: Absolutely one of those books that should be on every writer and editor's shelf. Book people, treat thyselves to this legend's chatty letters to her stable of legendary authors and illustrations.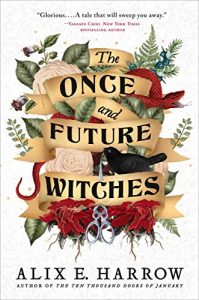 The Once and Future Witches by Alix Harrow:
The words and the ways, and three witchy sisters who are instant icons. I adore all Alix's stuff, but this is my favorite to date.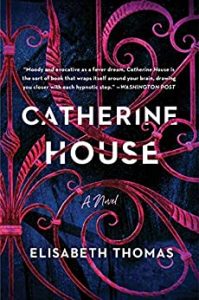 Catherine House by Elisabeth Thomas:
Possibly my favorite dark academia novel to date; this twisted book has a complicated, flawed as fuck heroine.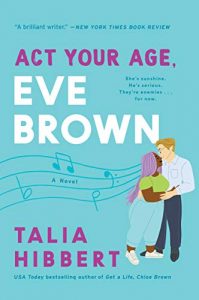 Act Your Age, Eve Brown by Talia Hibbert:
I LOVE ALL THESE BOOKS SO MUCH. Read the entire Brown sister trilogy. Eve finding her super-hot bed and breakfast destiny is delicious.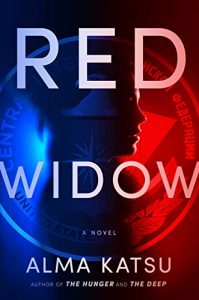 Red Widow by Alma Katsu:
You want a woman-centric spy thriller from someone who actually worked in CIA? Yes, you do. Gripping, clever, surprising, and so satisfying.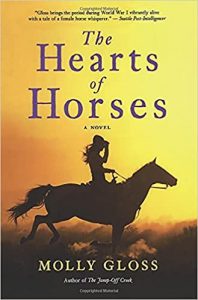 The Hearts of Horses by Molly Gloss:
An all-time favorite novel. This book about a woman who breaks horses using unusual means is my favorite Western and, if you read it, I bet it'll be one of yours too.