My first encounter with Lois Lane is one shared with millions of people, and no doubt some of you reading this: Margot Kidder's witty, sharp, sincere portrayal opposite Christopher Reeve's Superman. I've often said that I'm not sure anymore whether I love that version of Superman so much because of my affinity for great, banter-filled classic screwball films and their effortless mash-up of humor with more serious themes—particularly screwballs set in newsrooms like His Girl Friday—or if my affinity for those came from loving Superman as a kid. Re-watching it (and the Donner cut of the sequel!) just before I started writing Fallout, I was struck by how Reeve as Clark Kent seems to be channeling Cary Grant at times, and how Kidder as Lois Lane could be heading out to meet up with Rosalind Russell for drinks.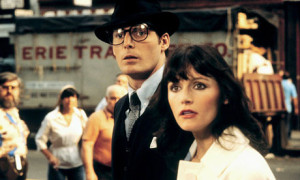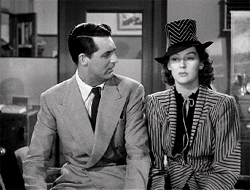 After falling in love with the Superman movie, I always kept my eye on those characters, first reading my big brother's comic books, and later reading my own.
The versions of Superman I love best are equal parts serious themes and humor, mystery and banter, secrets and confidences. Underlying all those things is perhaps the most important element of all—optimism. Lois Lane and Clark Kent/Superman are such a great team in part because they are both clear-eyed and able to see the bad and the good in the world. But no matter how dark the bad gets, neither of them flinches in their commitment to the good and doing what's right. Or, in my favorite-favorite portrayals, in their commitment to each other.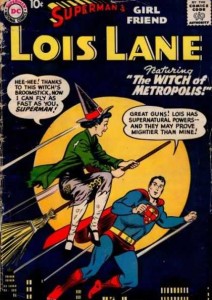 There have been many versions of Lois Lane over the years. She's a character who has had many lives. Some incarnations and eras have been better than others, but that's part of the mark of a great comics character, isn't it? A character who grows with good portrayals, but easily survives not-so-good ones. This is a character that has done far more than that. She is iconic. Most of us could probably describe the major traits that define her: her fast-talking wit, her ability to feel emotion deeply (whether it's irritation or love), her dedication to truth and justice, her loyalty, ambition, impulsiveness and stubbornness, being the best at her job as a reporter and willing to do whatever it takes to get the story, screwing up and then getting right back out there to make things right. She is truly a superhero without any superpowers.
Approaching this character to give her a whole new portrayal for a new generation, I kept all this very much in mind. I also realized that I'm pretty sure I wouldn't have ended up getting a journalism degree as an undergraduate, if not for Kidder's Lois Lane. So, what Lois Lane means to me could fill a book (or several), but having gotten to write this character (what a gift), she now means even more to me. Jokingly, I've said that one of the best parts about writing Lois is that you can just ask: "What would Lois do?" and there's your plot. But, after writing her as a teenager, in the process of becoming who she's meant to be, I feel like this is actually useful in a much larger sense. I feel like Lois Lane is a friend I know almost as well as I know myself. This is about to get schmaltzy enough to make Lois roll her eyes, even if she agreed. But here goes:
I hope that rea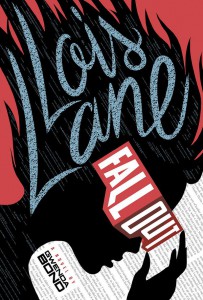 ders of Fallout—particularly girls—end up feeling the same way. Because if you're afraid to take a risk or not sure if you can pull something off, if you're not sure whether to stand up for someone else or what to do in a given situation, then the question of what would Lois do, or of what she'd tell you to do, will work. What would Lois do? The answer will always be smart, brave, and to value yourself and what's right. Lois would tell you, "So you're afraid, you got this." Or, "It won't be easy, but of course you have to do it anyway." Or, "You know what's happening to that other person isn't right, so what can you do to help fix it? That's what you do." Or, "You know you deserve better, so don't accept less." Or, "You screwed up, majorly. Now you do what you can to make it right, and move on." Because all those things? Those are what Lois would do. And that's what Lois means to me—the kind of smart, brave, self-valuing commitment to justice that everyone can try to achieve. We can all share this superpower.
***
Updated: Putting in a break point here, because obviously the contest below is over.
We want to know what Lois Lane means to you in advance of Fallout's official publication next month. I love this contest idea, because I can't wait to see everyone talking about Lois. Even if you already ordered and don't enter for the free copy, share your Lois thoughts.
What does #LoisLane mean to YOU? Tell us and WIN an advance copy of #LoisLaneFallout @Gwenda #contest pic.twitter.com/JkYWTLGP2p

— Switch Press (@SwitchPressPub) April 9, 2015
p.s. Lois Lane: Fallout has not sold out! I've seen a few people worried that they might not be able to get a copy. But it's fine, I promise. Amazon was temporarily out of stock because they started filling orders from an early shipment (looks like they currently have fivethree copies left in stock as of this writing, with more coming!), and you may start seeing copies in some bookstores early too. But everyone will be able to get it for you no later than May 1, so preorder or order or wait to buy then wherever you like. And, yes, it is true that it's important to buy copies if you can or request from your library if you can't, because it helps prove there's an audience for the book/series. Early sales mean a lot to books. And your excitement about the release has meant the world — I hope everyone loves the book.
(This essay was originally posted as bonus content for the YA Scavenger Hunt last week, if it looks familiar.)