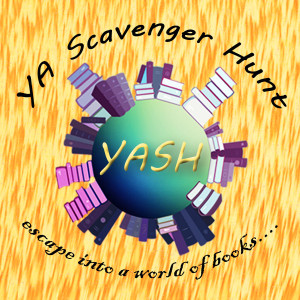 Welcome to this stop of the YA Scavenger Hunt extravaganza!
I'm Gwenda Bond *wave* and my bonus content is being hosted by the wonderful, amazing Colleen Houck (she founded this whole shebang!). It's an essay about what Lois Lane means to me, inspired by my new book Lois Lane: Fallout (out May 1!) — a signed copy of which is up for grabs as part of the Blue Team prize. (You can also find out at the end of the essay how to be part of a campaign related to #LoisLaneFallout and enter to win an early copy.)
If you're new to the hunt, this tri-annual event was first organized by author Colleen as a way to give readers a chance to gain access to exclusive bonus material from their favorite authors…and a chance to win some awesome prizes! At this hunt, you not only get access to exclusive content from each author, you also get a clue for the hunt. Add up the clues, and you can enter for our prize–one lucky winner will receive one signed book from each author on the hunt in my team! But play fast: this contest (and all the exclusive bonus material) will only be online for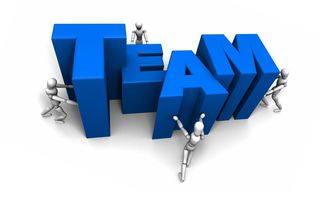 72 hours!
Go to the YA Scavenger Hunt page to find out all about the hunt. There are EIGHT contests going on simultaneously, and you can enter one or all of 'em. I'm a part of the BLUE TEAM, as I mentioned — but there are also all those other teams with a chance to win a whole different set of signed books.
If you'd like to find out more about the hunt, see links to all the authors participating, and see the full list of prizes up for grabs, go to the YA Scavenger Hunt homepage.
SCAVENGER HUNT PUZZLE
Directions: Somewhere below, you'll notice that I've listed my favorite number. Collect the favorite numbers of all the authors on the blue team, and then add them up (don't worry, you can use a calculator!).
Rules: Open internationally, anyone below the age of 18 should have a parent or guardian's permission to enter. To be eligible for the grand prize, you must submit the completed entry form by October 5, at noon Pacific Time. Entries sent without the correct number or without contact information will not be considered.
AUTHOR STOP
Today I'm so excited to be hosting Martina Boone.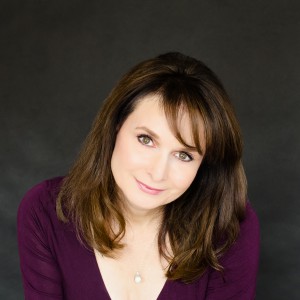 Martina Boone was born in Prague and spoke several languages before learning English. She fell in love with words and never stopped delighting in them. She's the author of COMPULSION, book one in the Southern Gothic trilogy, the Heirs of Watson Island, which was a Fall '14 Okra Pick by the Southern Independent Bookstores Alliance, a Goodreads Best Book of the Month and YA Best Book of the Month, and an RT Magazine Best of 2014 Editor's Pick. The second book in the trilogy, PERSUASION, will be published in October 2015.
She's also the founder of AdventuresInYAPublishing.com, a Writer's Digest 101 Best Websites for Writers site, and YASeriesInsiders.com, a site devoted to the discovery and celebration of young adult literature and encouraging literacy through YA series.
From her home in Virginia, where she lives with her husband, children, and Auggie the wonder dog, she enjoys writing contemporary fantasy set in the kinds of magical places she'd love to visit. When she isn't writing, she's addicted to travel, horses, skiing, chocolate flavored tea, and anything with Nutella on it.
Find out more information by checking out her author website or buy the book.
For this hunt Martina is featuring PERSUASION.
ABOUT THE BOOK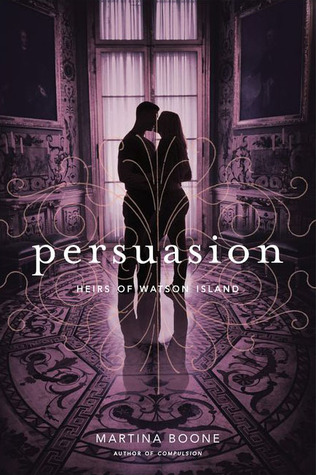 Grieving the death of her godfather and haunted by her cousin Cassie's betrayal, Barrie returns from a trip to San Francisco to find the Watson plantation besieged by reporters and ghost-hunters. Some are hoping to see the ancient spirit who sets the river on fire each night, while others are chasing rumors of a stolen shipment of Civil War gold that may be hidden at Colesworth Place. Chaos descends as Cassie hires a team of archeologists to excavate beneath the mansion ruins. But more is buried there than treasure.
A mysterious, magical man appears at Watson's Landing, claiming the key to the Watson and Beaufort gifts and the Colesworth curse also lies beneath the mansion. With a mix of threats and promises, he engages Barrie and Cassie in a midnight visit, but the spell he conjures has potentially deadly consequences.
While Barrie and dreamy Eight Beaufort struggle to make sense of the escalating danger and their growing feelings for each other, Barrie has to figure out not only whom to trust, but which gift is more reliable—Eight's or her own. With millions of dollars and the fate of the founding families at stake, she must choose between what she feels deep in her heart and what will keep her loved ones safe.
 ***
For her bonus content, Martina has supplied an intriguing top ten list of her protagonist's top 10 fears. Who doesn't love a good top 10 list? Nobody, that's who! Without further ado…
BARRIE WATSON'S TOP TEN FEARS
In no particular order:
Drowning.
Panic attacks in public.
Being judged or judging someone else unfairly.
Losing yet another person she loves when she's lost all the family she's ever known.
Missing out on the chance to have the next best thing to a sister because she doesn't trust her cousin.
Ending up alone like her mother and her aunt.
Falling for Eight Beaufort and having him lose interest when he knows her better.
Not taking a chance with Eight and regretting it forever.
Letting down her godfather by not having the courage to live a bigger life.
Ancient witches who set the river on fire, small shadows who take her house apart, her horrible uncle Wyatt, and being shot.
***
I want to read more about Barrie, stat.
Don't forget to enter the contest for a chance to win a ton of signed books by me, Martina Boone, and more. To enter, you need to know my favorite number: If it was a date, it'd be Friday the 13th. Add up all the favorite numbers of the authors on the blue team and you'll have all the secret code to enter for the grand prize!
CONTINUE THE HUNT
To keep going on your quest for the hunt, you need to check out the next author! The next author is 
Trisha Leaver
. Thanks for dropping by and happy hunting!