I didn't intend to fall off the map, but I might have taken on a couple of extra deadlines that have eaten the long weekend (along with the viewing of many, many episodes of Scandal on Netflix instant). But THE WOKEN GODS release day is…tomorrow!
Some handy dandy purchasing links (UK versions here):
Amazon | Barnes & Noble | Indiebound | Powells
I've heard from a couple of people who got their relic postcards, so those of you who haven't should get them anytime.
Some happy-making new reviews have been coming in:
Meanwhile:
And last thing, here's one more day-before-release, pretty graphic quote for you: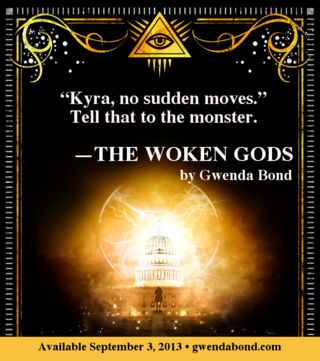 Back tomorrow, when I will be whirling–even more–with crazed excitement and nerves.