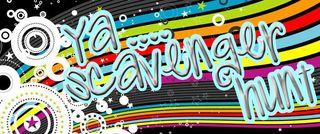 Welcome to this stop of the YA Scavenger Hunt extravaganza!
(I'm Gwenda Bond *wave* and my stop on the hunt is being hosted by Marley Gibson–so go there to see the title of my 2013 book and two prologue-y teasers from it. Eek! Note: Bonus content came down at the end of the hunt, but I added a little info at the end of this post.)
If you're new to the hunt, this tri-annual event was first organized by author Colleen Houck as a way to give readers a chance to gain access to exclusive bonus material from their favorite authors…and a chance to win some awesome prizes! At this hunt, you not only get access to exclusive content from each author, you also get a clue for the hunt. Add up the clues, and you can enter for our prize–one lucky winner will receive one signed book from each author on the hunt in my team! But play fast: this contest (and all the exclusive bonus material) will only be online for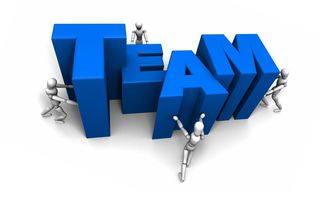 72 hours!
Go to the YA Scavenger Hunt page to find out all about the hunt. There are TWO contests going on simultaneously, and you can enter one or both! (Go for both! These are pretty amazing prize packages we're talking about here.) I'm a part of the BLUE TEAM–but there is also a red team contest with a chance to win a whole different set of signed books.
If you'd like to find out more about the hunt, see links to all the authors participating, and see the full list of prizes up for grabs, go to the YA Scavenger Hunt homepage. (And an extra round of *applause* for organizers extraordinaire Colleen Houck and Beth Revis.)
SCAVENGER HUNT PUZZLE
Directions: Somewhere below, you'll notice that I've listed my favorite number. Collect the favorite numbers of all the authors on the blue team, and then add them up (don't worry, you can use a calculator!). 
Rules: Open internationally, anyone below the age of 18 should have a parent or guardian's permission to enter. To be eligible for the grand prize, you must submit the completed entry form by August 5, at noon Pacific Time. Entries sent without the correct number or without contact information will not be considered.
AUTHOR STOP
Today I'm so excited to be hosting Jessica Shirvington.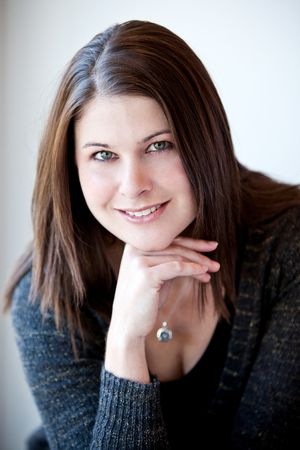 Born and raised in Sydney, Australia, Jessica is married to former Olympic sprinter and sports personality, Matthew Shirvington. Married for eleven years with two beautiful daughters, Jessica believes her early age romance and its longevity has definitely contributed to how she tackles relationships in her YA novels.
At age nineteen, Jessica opened and managed her first restaurant in Sydney, and in 2003, while she and Matt were living in London, founded a fine food import and distribution company, Stella Imports.
Moving back to Australia and searching for a creative outlet after the birth of her second child, Jessica started on her path to writing. The result was her debut novel, EMBRACE, which marked the start of Violet Eden's story. Book 2, ENTICE, will be out in the US September 4, 2012.
For this hunt Jessica is featuring her book Entice.
ABOUT THE BOOK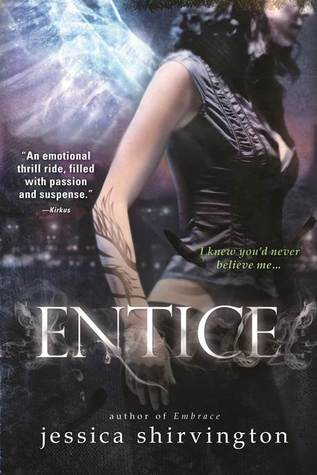 The hotly anticipated follow-up to Embrace ramps up the captivating combination of angel mythology, forbidden romance and intense action. Seventeen-year-old Violet Eden's whole life changed when she discovered she is Grigori – part angel, part human. Her destiny is to protect humans from the vengeance of exiled angels. Knowing who to trust is key, but when Grigori reinforcements arrive, it becomes clear everyone is hiding something. Even her partner, Lincoln.
Now Violet has to learn to live with her feelings for him while they work together to stay alive and stop the exiles from discovering the key to destroy all Grigori. It isn't easy. Especially when the electricity between her and exile Phoenix ignites, and she discovers his hold over her has become more dangerous than ever. The race halfway across the world to find the one artifact that could tilt the balance of power between Angels and Exiles brings them to the cradle of civilization, where Violet's power will be pushed to the extreme. And the ultimate betrayal exposed.
And now Jessica offers a sneak peek at the prologue for Entice.
 (The hunt has ended and so this is now gone! But you can read it when the book comes out. 🙂
—
Amazing, right?
Don't forget to enter the contest for a chance to win a ton of signed books by me, Jessica Shirvington, and more! To enter, you need to know my favorite number: If it was a date, it'd be Friday the 13th. Add up all the favorite numbers of the authors on the blue team and you'll have all the secret code to enter for the grand prize!
CONTINUE THE HUNT
Happy hunting!
BONUS CONTEST
I'll be giving away another
signed copy of my forthcoming book Blackwood–along with some sweet bonus swag
. The winner will get a handmade (though not by me, but by someone who is good at it!) duct tape rose pen AND a super-limited edition Blackwood baseball T-shirt to go along with their copy. To enter do one of the following and drop me a comment with the details below:
Don't forget to drop a comment on this post afterward to enter–if you do multiple things, note that and each one will count for one entry. Your email address will be hidden, but make sure to include it so I can contact you if you win. At the end of the hunt, I'll announce the winner. Yay!