And the evening's crowd pleaser from dynamic bromantic duo Christopher Rowe and Richard Butner was "Girls Just Wanna Have Fun":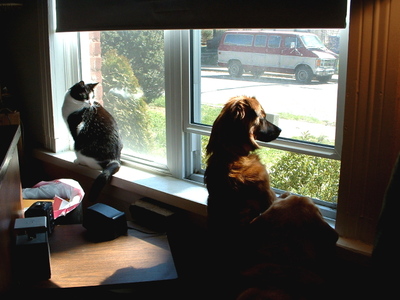 Why yes, that is Ellen Kushner and Haddayr Copley-Woods shaking their booties in the background. And who could have their hands in the air but karaoke master of ceremonies Chris Barzak?
That's right. No one.