The two novels in the Cirque American series are on e-sale for Kindle all month!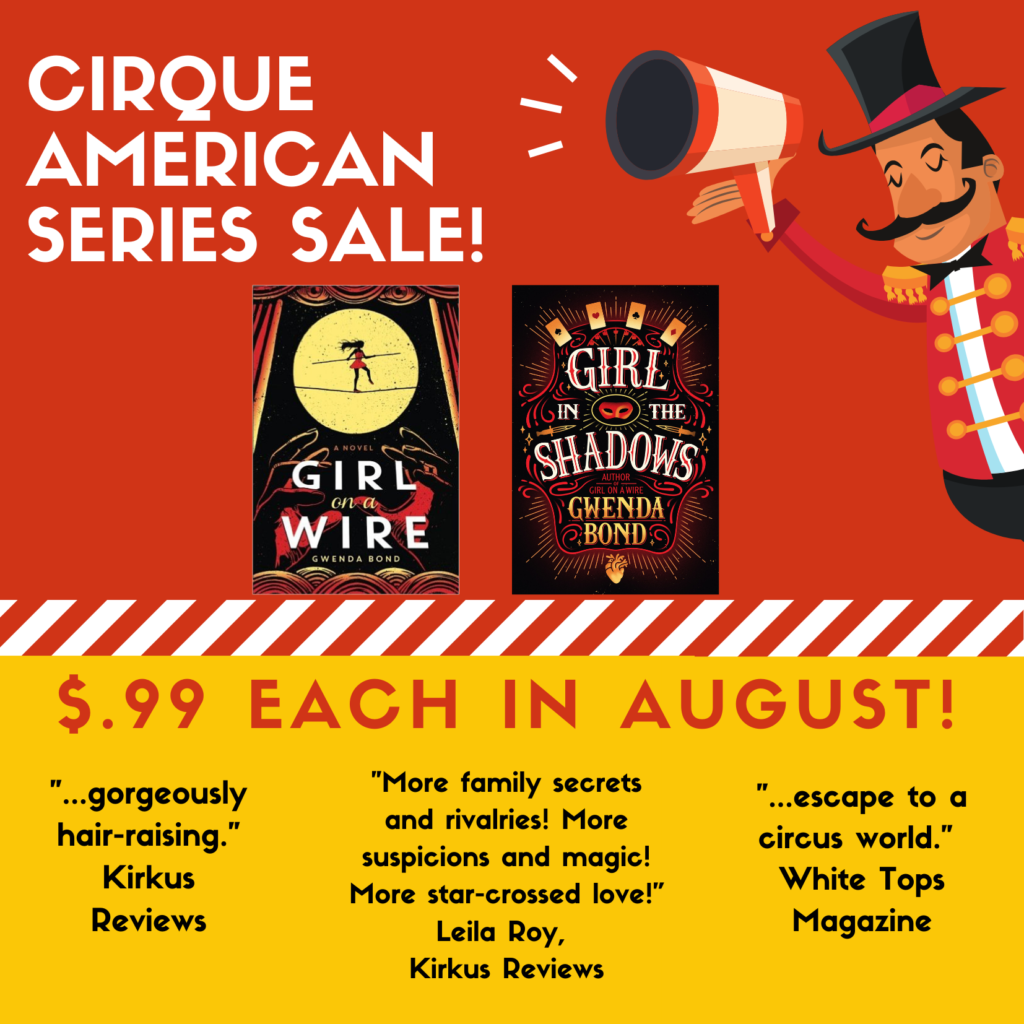 If you haven't read them…
Girl on a Wire is the high wire walker book of my dreams and one of my favorites of my own stuff (*feels other books getting mad at me*). It has multigenerational circus families, a billionaire who wants to reinvent the greatest show on Earth, curses, literally high stakes, and Jules and Remy falling in love despite their families' best efforts.
Girl in the Shadows is the stage magic/escape artist book of my dreams. It has a daredevil magician named Moira who grew up in Vegas and runs off to join the Cirque, a boy named Dez with a lot of secrets and an excellent hand at knife-throwing, a missing mother, and a clan of con artists with a very bad guy at the top. Plus, kissing.
Happy reading!