I'm so excited to share the cover for the very first middle grade novel from Christopher Rowe and yours truly. Behold! Here's the cover for The Supernormal Sleuthing Service #1: The Lost Legacy, out next spring from Greenwillow Books!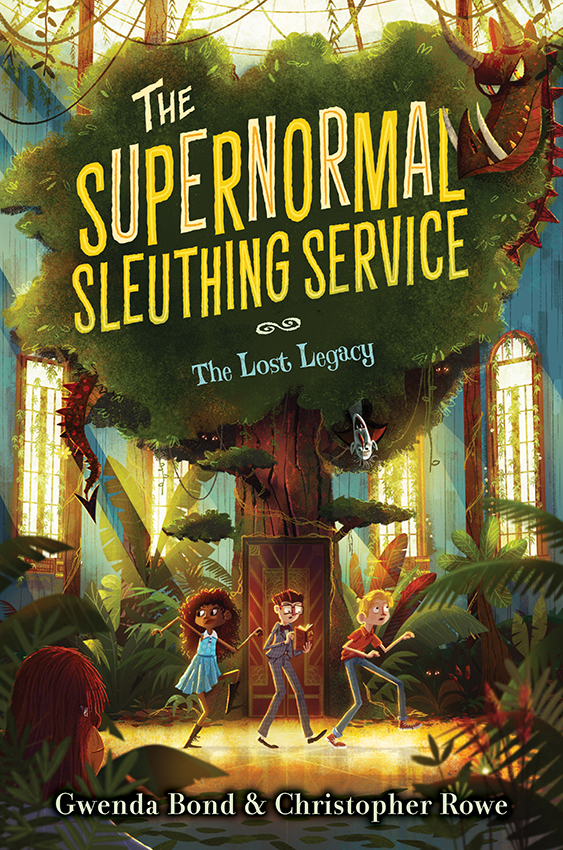 I hope you guys love it as much as we do! The artist is Glenn Thomas and he's also doing black and white interior art.
Here's the about the book that'll be on the back of the ARCs:
Three kids. A hotel full of monsters. And a stolen magical artifact that could disrupt the balance between the humans and the supernatural. Welcome to life at Hotel Monster! The first book in the hilarious and spooky series that is Hotel Transylvania meets Escape from Mr. Lemoncello's Library.

Stephen's dad decided to move them across the country to New York City, where his dad is taking over as head chef in an exclusive hotel. A hotel that has the most elite of clientele: monsters! Surprise! Or as they prefer to be called, supernormals. And an even bigger surprise? Stephen is part supernormal himself. When a magical artifact goes missing and Stephen is framed, he must work with two new friends to navigate this whole new world to clear his name. Consequences can be dire in the world of monsters. Spooky, funny, and full of monstrous hijinks, The Lost Legacy is an inventive and accessible mystery-adventure full of friendship, humor, and a monstrous cast of characters—perfect for fans of Pseudonymous Bosch and R. L. Stine's Goosebumps series.
We've had so much fun working with each other and our fabulous editor Martha Mihalick on this book/series and we can't wait for you guys to step into this world. You can preorder if you like: Indiebound – Amazon – B&N.