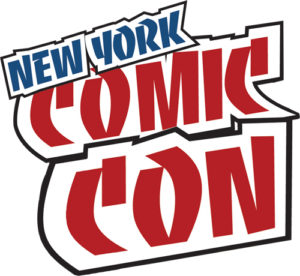 Hi there! If you're interested in what else has been up, you can check out September's tinyletters: one and two. Or sign up to get them in your inbox at tinyletter.com/gwenda.
In the meantime, will you be at NYCC? ME TOO! Here's where you can find me:
Friday, 10/7
2:00 PM – 3:00 PM: Panel – BookCon @ NYCC Panel Room – 1st Floor
Expanding Worlds: How Science Fiction and Fantasy Novels Imagine the World–For Better or Worse: From hyper-drive star ships to swords and sorcery to lustful vampires, science fiction and fantasy novels imagine worlds with infinite possibilities. But frequently, these worlds are remarkably similar to our own. Come hear bestselling science-fiction and fantasy authors discuss their imagined worlds and the impact of the collective SFF brain on the "real" world. Authors Rysa Walker (The Delphi Effect, Timebound), Gwenda Bond (Girl In the Shadows), Amy A. Bartol (Kricket series, Secondborn series), J.D. Horn (Witching Savannah series), and Alys Arden (The Casquette Girls) will debate and discuss, led by Senior Editor Jason Kirk of 47North and Skyscape.
3:15 PM – 4:15 PM: Autographing – BookCon @ NYCC Autographing Area – 6th Floor
Books will be for sale from Word, and I'm also happy to sign anything you bring me!
I'll be around Saturday too, but just swanning around seeing people. Hope to see some of you there!