In the midst of writing all the things, there's a lot else going on this week. A rundown of where you can catch me.
Tomorrow, Tuesday night March 8, I'll be part of a panel at Joseph-Beth Booksellers here in Lexington with Victoria Schwab, on tour for her NEW YORK TIMES' BESTSELLING (yay!) A Gathering of Shadows, and Julie Kagawa, New York Times' bestselling author of many wonderful books. I'll happily sign copies of Lois Lane: Fallout (including the brand-new paperback!) or sit idly admiring these two amazing writers and women. I can guarantee you a fun evening, so come out.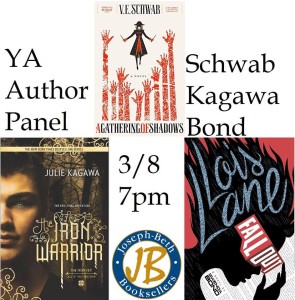 Then it's off to Murfreesboro, Tennessee, for the first-ever Southeastern Young Adult Book Festival (SEYA for short; follow them on twitter), which looks like it's going to be a gobsmackingly amazing time. I'm doing a school visit Thursday afternoon with Alan Gratz (mwahaha) and Friday is teen day for schools that have already booked which will feature many things including hijinks from me, Carrie Ryan, and Alan.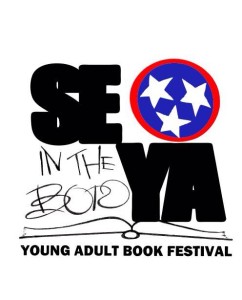 But Saturday is Community Day and open to anyone and you can see the full schedule here for why you should get there if you're nearby. Here's my events for Saturday:
11 – 1 p.m. Signing Bookstore
2:15-3:00 p.m.: Discussion Panel with Victoria Schwab, Beth Revis, Gwenda Bond, Kristin Tubb
LRC 221
3:15 – 4:00 p.m. Signing Bookstore
All events at:
MTSU campus
1301 East Main St.
Murfreesboro, Tennessee 37132
Hope to see some of you there!
And Thursday is Lois Lane: Fallout release day in the UK, so I'll be back to post more then. Have a great week, all!