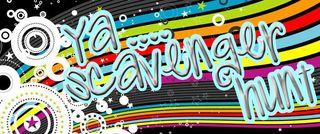 Welcome to this stop of the YA Scavenger Hunt extravaganza!
I'm Gwenda Bond *wave* and my stop on the hunt is being hosted by my wonderful agent sister Paula Stokes, where you can take a gander at a deleted scene from Girl on a Wire (it's from early on the book, so shouldn't spoil things if you haven't read it yet and it's where Jules actually convinces her dad to go to the Cirque, plus there's pie).
If you're new to the hunt, this tri-annual event was first organized by author Colleen Houck as a way to give readers a chance to gain access to exclusive bonus material from their favorite authors…and a chance to win some awesome prizes! At this hunt, you not only get access to exclusive content from each author, you also get a clue for the hunt. Add up the clues, and you can enter for our prize–one lucky winner will receive one signed book from each author on the hunt in my team! But play fast: this contest (and all the exclusive bonus material) will only be online for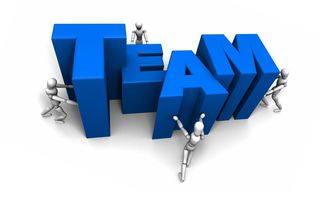 72 hours!
Go to the YA Scavenger Hunt page to find out all about the hunt. There are SIX contests going on simultaneously, and you can enter one or both! (Go for two, three, or all! These are pretty amazing prize packages we're talking about here.) I'm a part of the BLUE TEAM–but there are also five other teams with a chance to win a whole different set of signed books.
If you'd like to find out more about the hunt, see links to all the authors participating, and see the full list of prizes up for grabs, go to the YA Scavenger Hunt homepage. (And an extra round of *applause* for organizers extraordinaire Colleen Houck and Beth Revis.)
SCAVENGER HUNT PUZZLE
Directions: Somewhere below, you'll notice that I've listed my favorite number. Collect the favorite numbers of all the authors on the blue team, and then add them up (don't worry, you can use a calculator!). 
Rules: Open internationally, anyone below the age of 18 should have a parent or guardian's permission to enter. To be eligible for the grand prize, you must submit the completed entry form by October 5, at noon Pacific Time. Entries sent without the correct number or without contact information will not be considered.
AUTHOR STOP
Today I'm so excited to be hosting Angela Myron.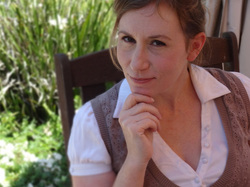 Angela Myron was born in Vancouver, Canada in 1973. She grew up in the piney forests of southern British Columbia, studying tiny blue bells, dodging hidden cacti, and creating fantasy worlds in her back yard.
Angela studied biology and professional writing at the University of Victoria in Canada and San Francisco State University. She wrote grant proposals for nonprofits, technical manuals for software, and freelance journalism before writing fiction.
For this hunt Angela is featuring the Ennara Series: ENNARA AND THE BOOK OF SHADOWS.
ABOUT THE BOOK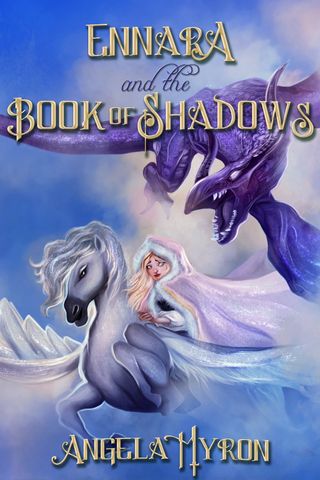 When strange accidents start happening around thirteen year-old necromancer Ennara and her friends, she must search for the mysterious stolen artifacts causing the attacks while learning the highest form of magic—the spells that could prevent the fruition of a terrible prophecy.
And now Angela offers a never-before scene from the first book in her series.
***
Thanks so much for having my on your blog, Gwenda! I'm so excited to be here.
My exclusive content is a scene that I never intended to be included in my book, Ennara and the Fallen Druid. But, when writing the first scene of the book, I felt the need to write at least one scene from the perspective of the monster that attacks my heroine, Ennara, if only to understand it better. So here is a prequel scene to the book, from the perspective of the shadespawn…
***
Snipped cause the hunt's over!
***
Cool, right? Don't forget to enter the contest for a chance to win a ton of signed books by me, Angela Myron, and more! To enter, you need to know my favorite number: If it was a date, it'd be Friday the 13th. Add up all the favorite numbers of the authors on the blue team and you'll have all the secret code to enter for the grand prize!
CONTINUE THE HUNT
To keep going on your quest for the hunt, you need to check out the next author! The next author is
Amanda Ashby
.
Happy hunting!
BONUS CONTEST
While  you're here, you can also enter a BONUS CONTEST of mine:  
I'll be giving away
a Kindle Paperwhite
with a custom cover designed to look like the gorgeous
Girl on a Wire
cover and pre-loaded with a copy of the e-book
and a signed copy of the book
in whatever other format the winner chooses from hardcover, paperback or audiobook.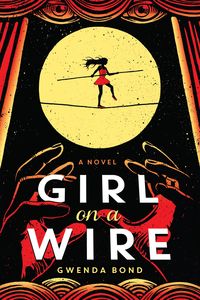 To enter do any of the following and drop me a comment with the details below:
Don't forget to drop a comment on this post afterward to enter–if you do multiple things or have already done these things previously, note that and each thing will count for one entry. Your email address will be hidden, but make sure to include it so I can contact you if you win. At the end of the hunt, I'll announce the winner. You can see what the Paperwhite looks like here. Yay!