If you're here for the #YASH, post is right below this one or click here.
A few very nice things. Girl on a Wire is on some lists for October books:
*beams*
Also, there are new interviews/media things: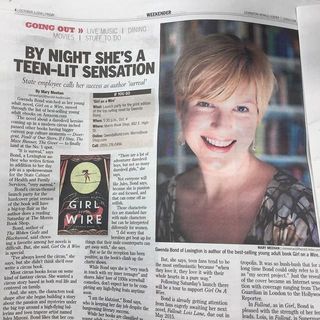 Speaking of which, it says you should come to the launch party at the Morris Book Shop tomorrow at 5:30 and get signed books and eat cake and watch circus performances and have SO MUCH FUN. And you should. Look at that window: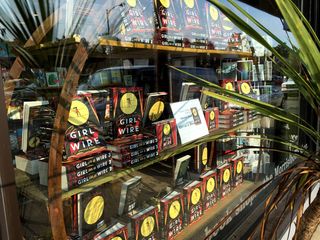 If you want signed copies, the best way to get them is to call Morris Book Shop before tomorrow night or contact Joseph-Beth Booksellers Lexington store (where Christopher works, so he can get me to sign 'em and they'll ship for a small fee) (I love both our bookstores! our booksy riches runneth over).
Have a great weekend!