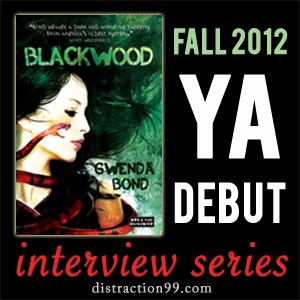 Today I'm over at the brilliant writer Nova Ren Suma's blog. She kindly interviewed me as part of her Fall 2012 Debut Interview series, which I'm thrilled to be included in. Nova is such a fabulous writer, so supportive of others, and her blog never fails to be provocative and inspiring. Including her pretty graphic to the left, because PRETTY.
There's also a giveaway of a signed copy of Blackwood and a handmade duct tape rose pen (one of the last left!). You can easily enter by filling out a quick form and/or commenting.
So go on over and find out which writer ghosts I'd like to go on tour with.