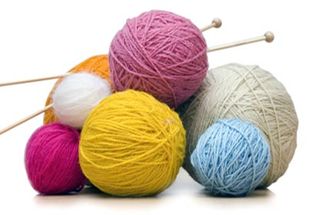 My latest PW feature is in this week's issue, all about what's going on in the category of craft and hobby books.
This was a fun one to do — the main piece explores the influence the extremely active online crafting community (knitters, sewers, cross-stitchers, beautiful paper doll makers of the world unite!) is exerting on the market, and what new books are coming up. (And it discusses Adrienne Martini's Sweater Quest, which is already out.) There are also a few related sidebars, including three short questions with Amy Sedaris, who has a suitably twisted craft book coming out this fall.
Everyone I talked to for the piece was wonderful and made me wish I was able to make things without making terrible-looking things. I'm kind of flirting with the idea of getting a sewing machine, which would surely lead to some entertaining posts here. Like most fever dreams, I'm sure it will pass, and I'll go back to admiring things on Etsy.