Today was all about assembling the "It's time to write that critical thesis draft" workstation: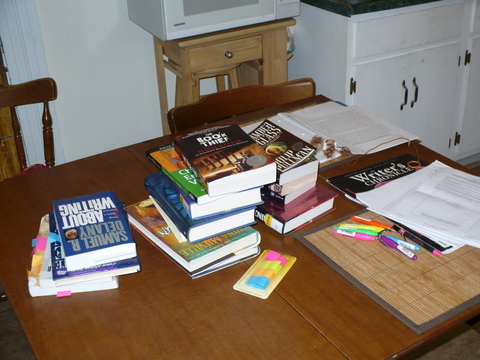 Taunting me, or perhaps motivating me, I have this:
Pretty good motivation. Unrelatedly: I love the Sporn no-pull mesh harnesses; they make dog walkers very happy. We also bought a double leash, but haven't tried it out yet. I'm sure much excitement will ensue. Oh, and we loved, loved, loved The King of Kong: A Fistful of Quarters, complete with Atari flashbacks.