A few nice reviews:
I often talk about how my local bookstore cup runneth over. We are so lucky, and I know it, to have such a vibrant literary scene and such great bookstores. I already posted about the launch day signing event at Joseph-Beth, but wanted to thank the fabulous Morris Book Shop, aka MoBoSho, for hosting me last weekend. Should you want signed copies, both have plenty (and personalizations can be arranged).
There were delicious cupcakes: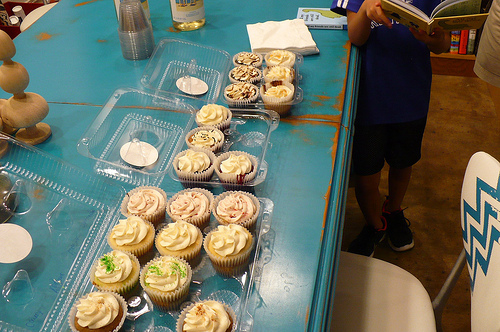 And a bookstore-owner with a chainsaw (because don't all bookstores have people come in on Saturday night to return a chainsaw borrowed from the staff?):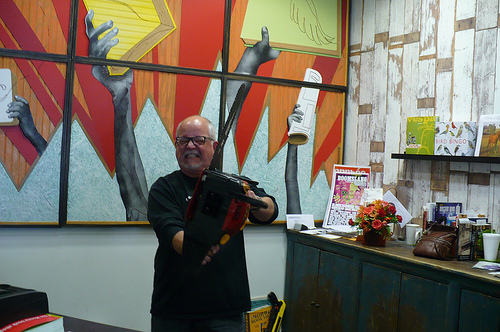 And my pal Alison saying nice things that I can't quite believe are true: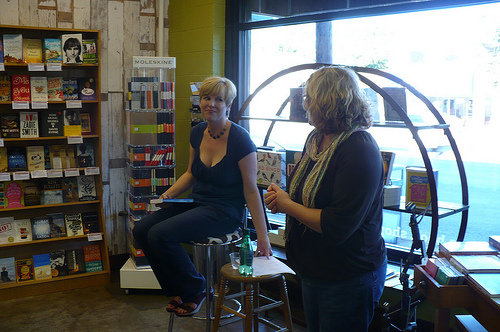 Christopher's adorable nephew William, who assured me he was not listening during the scary parts of my reading (and thanks to Christopher for playing the mermaid in our bonus reading from the collaboration we've been working on–once again a show-stealer!):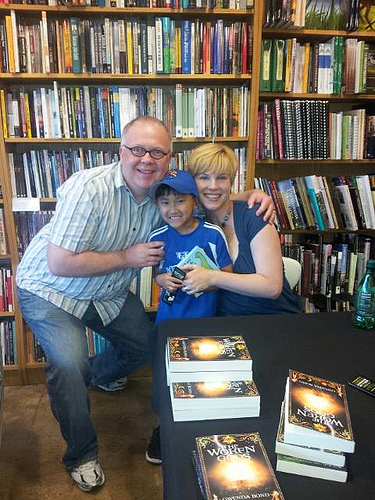 And then we went out for dinner and drinks and such, but not before goofily clutching the sign: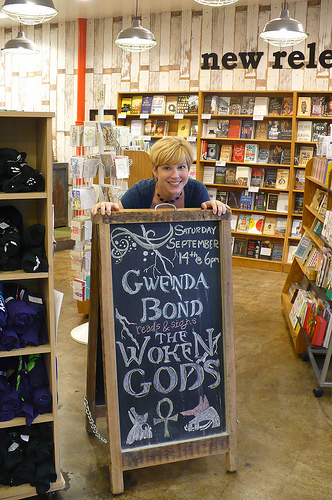 Upcoming stuff! Next weekend, Christopher and I will be reading (and signing anything put before us) at Straight Shot Coffee in Middletown, Ohio, at 2 p.m. And next month I'll be at Mysterious Galaxy Redondo Beach, on Oct. 13 at 2:30 p.m., and then at Malaprops in Asheville (with several other authors) on Nov. 7 at 7 p.m. Details on the events page, and reminders closers to.
Ciao.