Okay, are you ready? (Kidding! I know I've been teasing you guys about this FOREVER.)
First things first — Girl in the Shadows is a companion to Girl on a Wire. While they do take place in sequence, you can read one before the other and vice versa (though the suggested order is still Girl on a Wire first; I worked hard to make this satisfying all on its own too!). It's my longest book to date, and it was a hard one. But I'm so happy about it and so grateful to the tireless work of my editors Courtney Miller and Marianna Baer, plus my copy editor Elizabeth Johnson, mwah to you all.
Without further ado, however, the BEAUTIFUL LUMINOUS PERFECT cover by artist/designer M. S. Corley. I hope you all love it as much as I do.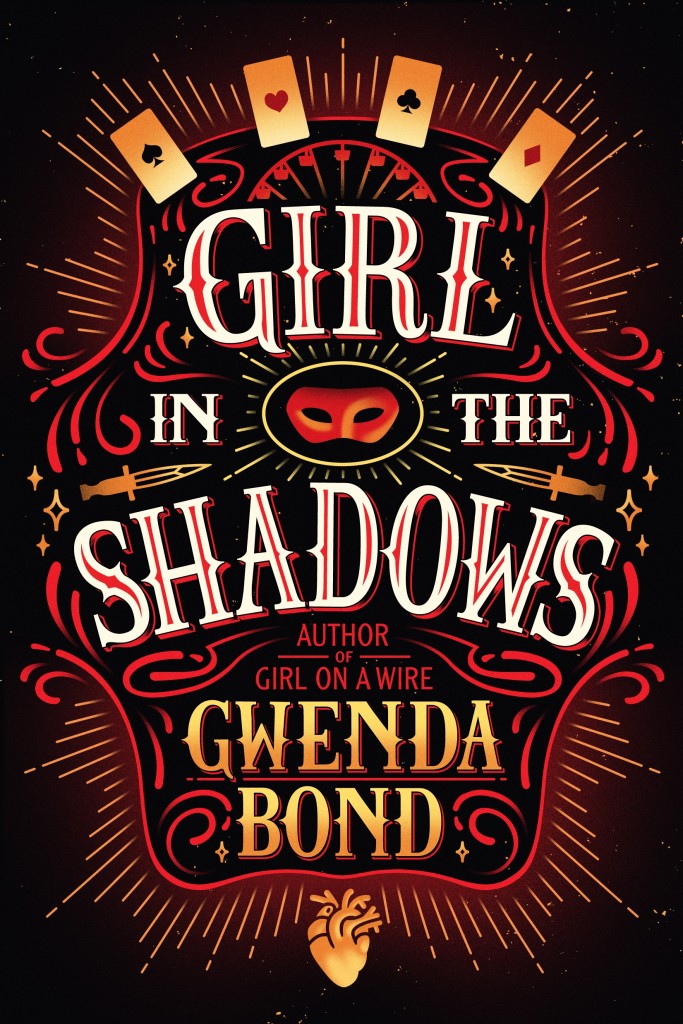 I love it because it's magic and beautiful at a look, but the more you look the more you also see all these different elements of the book reflected. Did you notice the Ferris wheel top yet? And here's the book description:
Eighteen-year-old Moira Mitchell grew up in the shadows of Vegas's stage lights while her father's career as a magician soared. More than anything, Moira wants to be a magician too, but her father is dead set against her pursuing magic.
When an invitation to join the Cirque American mistakenly falls into Moira's possession, she takes action. Instead of giving the highly coveted invitation to its intended recipient, Raleigh, her father's handsome and worldly former apprentice, Moira takes off to join the Cirque. If she can perform alongside its world-famous acts, she knows she'll be able to convince her dad that magic is her future.
But when Moira arrives, things take on an intensity she can't control as her stage magic suddenly feels like…real magic. To further distract her, Raleigh shows up none too pleased at Moira's presence, all while the Cirque's cocky and intriguing knife thrower, Dez, seems to have it out for her. As tensions mount and Moira's abilities come into question, she must decide what's real and what's an illusion. If she doesn't sort it out in time, she may forever remain a girl in the shadows.
Girl in the Shadows is a companion novel to Girl on a Wire, and will be out on July 5, 2016.
There's more Cirque American-related news to come soonish. *twirls fingers*
For now, I also have some advanced reader copies to give away! So drop a comment below and tell me what's your favorite or LEAST favorite thing about magicians and I'll give away three random early copies to the winners. If it doesn't show up right away, don't worry; I just have to moderate it.
Yay! Also if I saw you at ConFusion this weekend, I love you — best convention was best!