So, today is the very last day to get the Girl on a Wire ebook for just $1.99. The audio version is also a "Fantastic Find" on sale at Audible through today for just $3.95. (You can also add the audio for $1.99 if you own the Kindle version, so.)
Comic Book Resources did an exclusive preview for Girl Over Paris #1 — go check it out! Here's a little taste: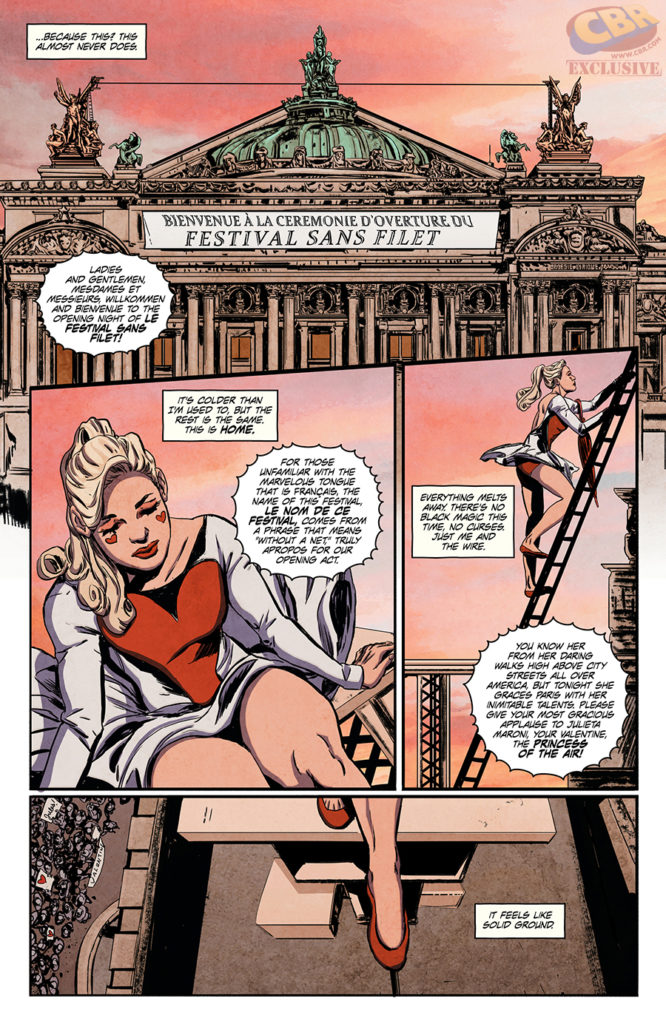 And remember, these are the ways to snag issue 1: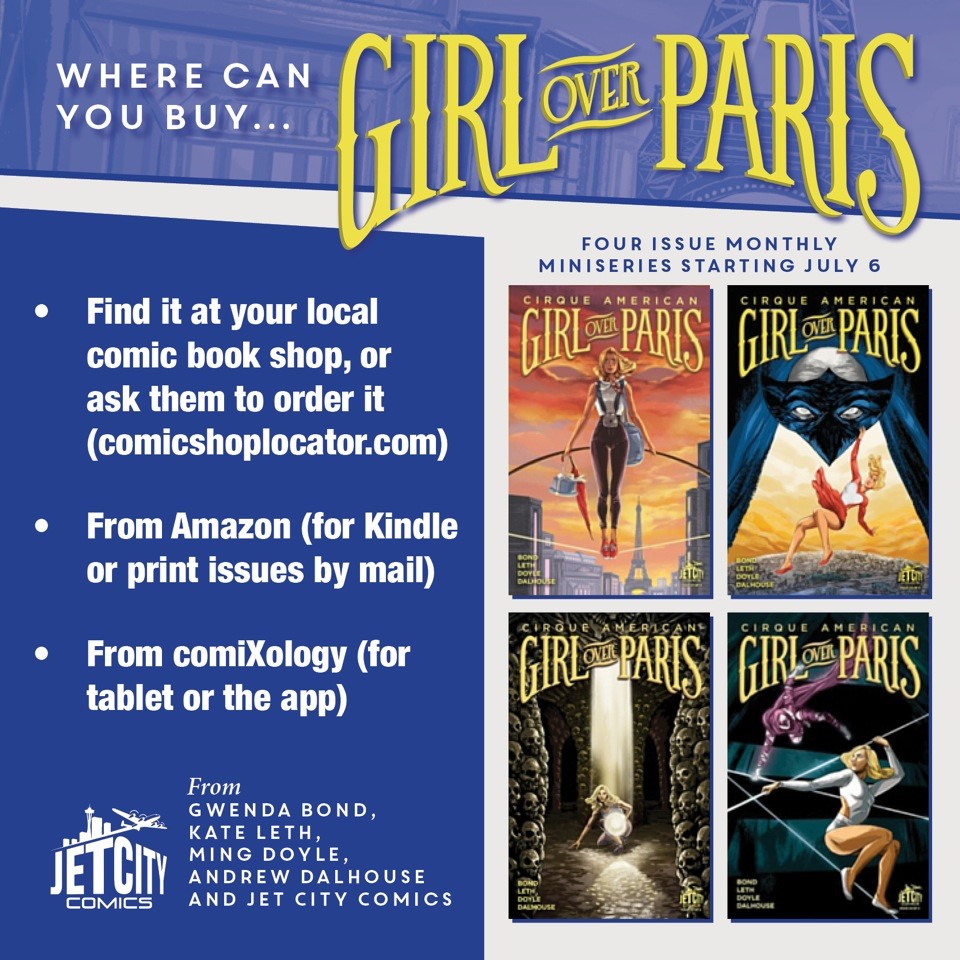 And Girl in the Shadows is out next week! Ack! And I was in the local paper.
If you're in the Boston area, I'll be at Porter Square Books with Molly Gloss one week from today on Thursday, July 7, at 7 p.m.
Okay, back to work.