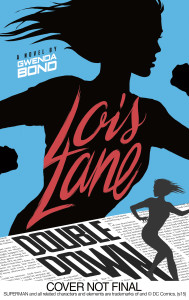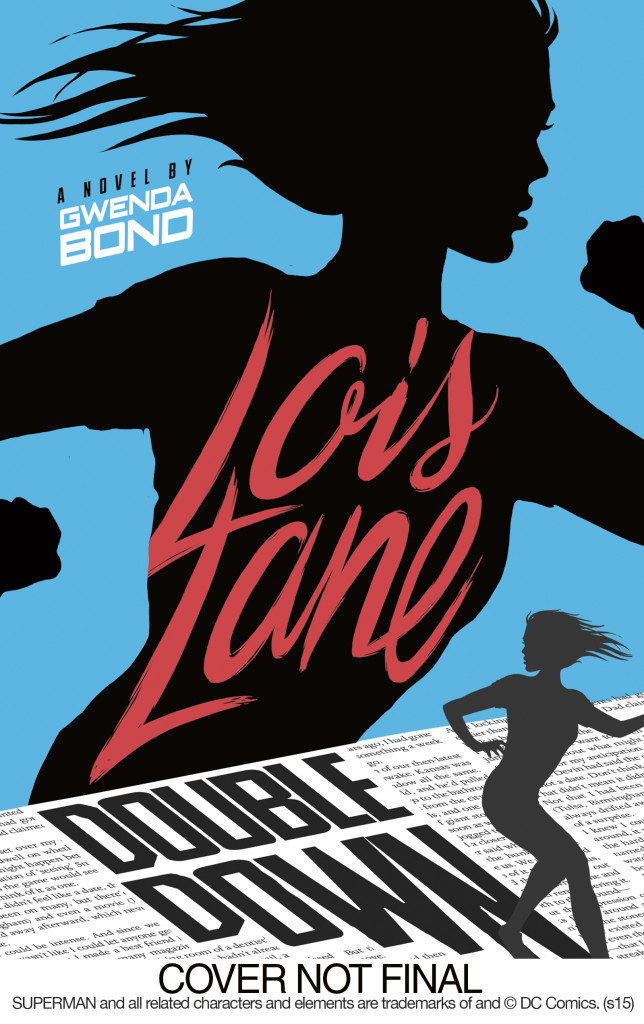 This is a semi-long post, but only because it needed to be. Forewarned!
Double Down 
So, of course, you guys already had the preliminary skinny on Double Down. But this week brought a little more excitement — including the official official announcement (publicity contact info for media can be found at that link), which got some very nice coverage. A sampling:
And more. I'm linking to these because, well, wow, this is PRETTY FREAKING COOL, NGL, I want people to be excited about the book! I am! But I also want to give some kudos to my fabulous, super-hard-working publicist on the Lois Lane series: April Roberts. April, you rock. (You can and should follow her on twitter at that handle, but the @switchpresspub handle is the best for book stuff — also a good place to follow for things in the next section of this post.)
Also, brand new interview with the Superman Super Site. Check it out.
More Excitement
Anyway! Yay! Other excitements of this week included the mail bringing some swag and some ARCs (*falls over, breathes into bag*). You might be able to score any of these things at some point online, through my newsletter (sign up at the top of the page), or — especially easy — if you're at any of my upcoming events.
Swag mail! Come find me at @DragonCon & @DBookFestival (or anywhere else this fall) for bookmarks and stickers! pic.twitter.com/YFJjMZGqv1

— Gwenda Bond (@Gwenda) August 24, 2015
(The bookmarks are very cool and I am obsessed with the stickers.) And ARCs, so early! Ack! 
Lookit I need to go breathe into a bag because this exists (spine comparison to show off length)! pic.twitter.com/w0GxIP9IND — Gwenda Bond (@Gwenda) August 26, 2015
(They are so soft and nice! Yes, I am a nerd.)
Upcoming Events: Next week!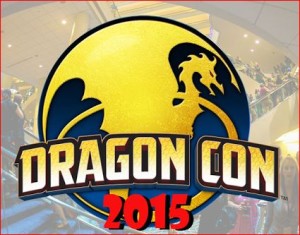 A reminder of my DragonCon schedule:
A Safe Space For Female Readers
Description: A discussion about embracing and expanding female readership in Comics.
Time: Friday

1 p.m.

Location: Hanover F – Hyatt (Length: 1 Hour)
Panelists: Gwenda M Bond, Laurenn McCubbin
Gateway to Comics
Time: Friday 2:30 p.m. Location:  (Hanover F)
Panelists: Gwenda Bond, Chandra Free, Josh R. Trujillo
YA Urban and Contemporary Fantasy
Description: Fantasy isn't just dragons and knights – come see how contemporary characters and places feature in young adult fantasy!
Time: Friday

4 p.m.

Location: A707 – Marriott (Length: 1 Hour)
Panelists: Delilah S. Dawson, Gwenda M Bond, Zac Brewer, Christi J. Whitney, Cinda Williams Chima, A. J. Hartley
Reading: Gwenda Bond
Time: Saturday

11:30 a.m.

Location: Marietta – Hyatt (Length: 1 Hour)
The reading will be fun! I'll probably read for less than 10 minutes from Double Down, do a short reading with Christopher Rowe from something still secrety and then take questions, sign things, and give away books. In fact, I will give away at least one of these gorgeous Double Down ARCs, so you should definitely come. And to the other things!
I'll be around some at DragonCon at other times too (we're staying over there the whole weekend), and I love meeting readers and Lois Lane fans so do not hesitate to introduce yourself. Come get things! I will also have some What Would Lois Lane Do? bracelets with me, in addition to the bookmarks and stickers, and I'll be donating a copy of Fallout and an ARC of Double Down to the charity auction too.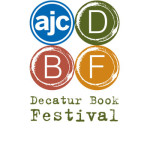 I'm also going to be doing events Saturday and Sunday at Decatur Book Festival (can't wait). My Decatur Book Festival schedule:
Keeping Your Sense of Humor in YA: When the going gets tough, what's a girl to do? YA authors Gwenda Bond and Hollis Gillespie share feisty female protagonists who are always capable of keeping their wits and sense of humor about them.
Time: Saturday 4 p.m.
Location: Teen Stage
Panelists:

Gwenda Bond and Hollis Gillespie, moderated by Justin Colussy-Estes
Signing after, with books available for purchase, and swag for the taking. And:
YA Truth or Dare: Popular YA authors are pitted against one another in a lively game of Truth or Dare!
Time: Sunday 4 p.m.
Location: Teen Stage
Panelists:

Becky Albertalli, David Arnold, Gwenda Bond, Libba Bray, Terra Elan McVoy, and Andrew Smith, introduced by Kimberly Jones
Miscellany
And last but not least a smattering of random things…
Cirque American book two, the companion book to Girl on a Wire about a girl magician, which will also be out next year, now has a title: GIRL IN THE SHADOWS. (Thank you for helping, Facebook/Twitter!) Pre-order link when I have it, but I am SO EXCITED about this one. Love being in this world again.
You should back Jill Trent, Science Sleuth issue 2, if you haven't already. You will LOVE it.
This Sylvan Esso number, "Jamie's Song," written for RadioLab, is great.
Books I have loved recently, but maybe not recommended here: Martha Brockenbrough's The Game of Love & Death (OMG, this is historical, dramatic, just the right mix of fantasy with a very real world, and peak awesome); Daniel José Older's Shadowshaper (my favorite kind of urban fantasy, plus great heroine, great voice); and Stephanie Oakes' The Sacred Lies of Minnow Bly (harrowing, riveting, so so good).
You made it through the entire post. *tosses confetti*