Back from the last travel of the year, which was a weekend so packed it seems I must have been gone for a week. But I know I wasn't, because it was all so quick and there were far too many people I didn't get to see at all. Alas! Next trip to New York will be longer.
The lovely and wonderful Delia Sherman and Ellen Kushner were kind enough to let me stay with them, and we had some great talks and meals and even went to see a play–something I really don't do often enough. (It was Volpone, an acid Renaissance comedy that featured an interesting cast playing truly despicable characters.) I also managed lunch at Tea & Sympathy (yum) with Ellen Datlow and Genevieve Valentine. Then we meandered around seeing holiday sights (and possibly witnessing the birth of RAR–crowd-induced rage-a-hol syndrome), including some fantastic window displays: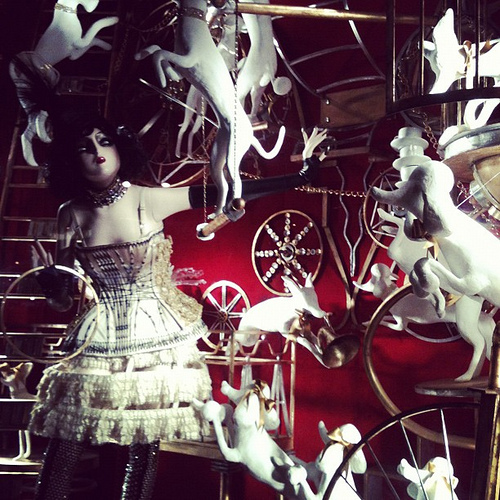 (Bergdorf Goodman)
(More behind the cut…)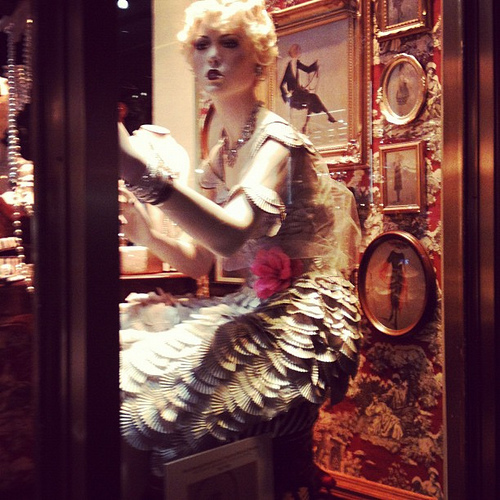 (Henri Bendel)
And we paid a visit to the gorgeous New York Public Library main branch, which I'd never visited before. Genevieve has a post about the fabulous lunch hour exhibit on there now, complete with photos of such delights as period diner slang (nervous pudding!) and crazy menu details (Armigerius!). Well worth visiting, if you're in the city.
The next day was the Hudson Valley YA Society event, and so I took the train out early to meet up with my fabulous agent Jenn Laughran…and Moxie!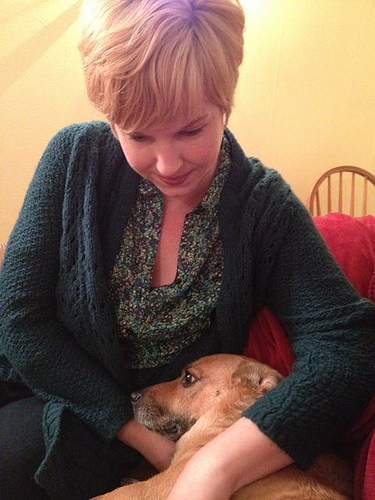 (photo by Jenn)
After that, there was lunch and wandering around the incredibly lovely and quaint village of Rhinebeck. Adrienne Martini came early to hang out for a bit–which was most excellent since we've only known each other online forever, but never managed to meet in person. See her post about it here. Spoiler alert: It involves visiting the world's greatest variety store, and the marvels of its hairnet section: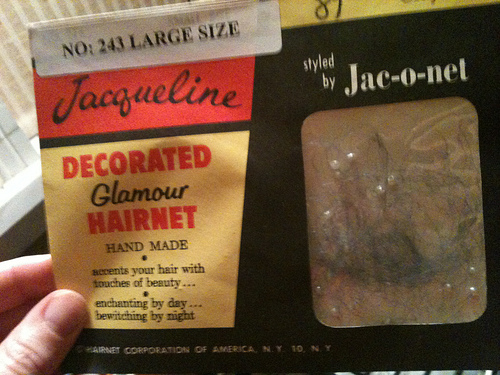 (seriously, take in the words: bewitching by night!)
And then it was time for the main event with Libba Bray at the absolutely gorgeous Oblong Books. Thanks to everyone who came out; it was SUCH a fun afternoon/evening. (Another finally-met-in-person too: Phoebe North came. Yay.)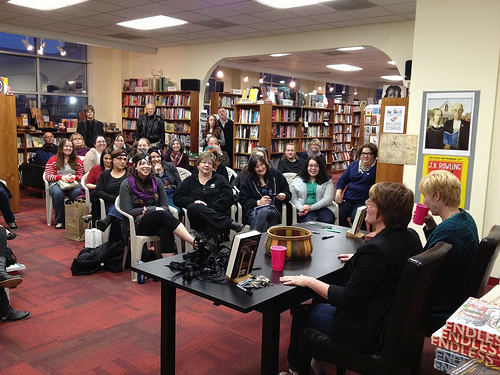 We started off by sharing some juvenilia, which seemed to go over well. (Despite the fact I only had bits and pieces due to an unfortunate misplacing incident that we will speak no more of at this time.)
Seriously cracking up over @gwenda's stories at @oblongbooks 🙂 twitter.com/bookishfeminis…

— Allison L (@bookishfeminist) December 9, 2012
It was an honor to do an event with Libba (!)–who is obviously the fanciest and a genius–and at Oblong. Here we are afterward with Jenn and faaabulous store owner Suzanna Hermans: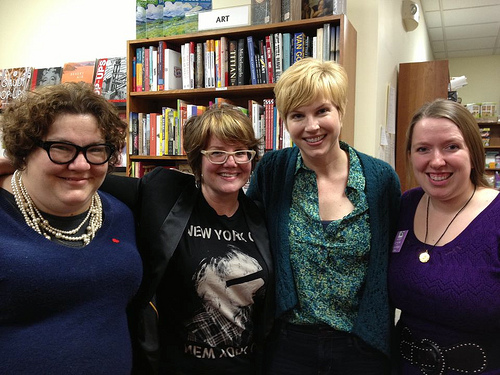 And then it was nachos and a gabbing train ride back to the city. The next morning I made one last literary stop at McNally Jackson–another BEAUTIFUL bookstore–to meet up with Kate Milford (another finally-in-person meeting), chat and sign some stock. New York City types who want to a signed Blackwood? They've got you covered.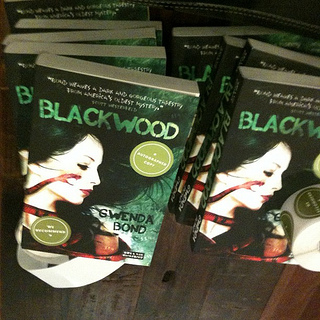 (*cough* An excellent holiday present! *cough* Oblong has lots of signed copies too, and I believe they'll also ship.)
Then it was home again home again, happily. But it was a very nice whirlwind. (Full set of pics over at flickr.) I also got to have a few nice convos about the new book, and am feeling better since no one gave me the "Oh noooo, you're writing a crazy awful book, CLEARLY, how do I put this gently or do I just back away slooowly?" expression of panic. Just need to settle in and finally finish the draft this weekend.
Finally. Whee.