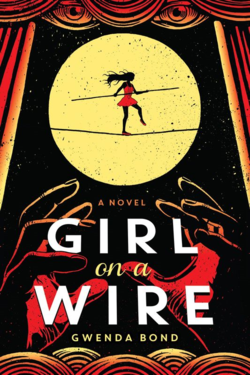 …to the online home of Gwenda Bond, author of books for young adults and possible escapee from a classic screwball comedy.
My latest is Girl on a Wire, a novel about a daredevil heroine who discovers magic and mystery lurking beneath the big top. Next up is Lois Lane: Fallout in May 2015. Find out more about me, my other books, and other spots I frequent online (psst: twitter and tumblr).
Sign up for my author newsletter and never miss news.
New blog posts are below.