Today I am busy with many things, including an overdue auction critique, so this will be short and silly.
Remember when Kelly was on her blog tour and she proposed combining Bringing Up Baby with paranormal romance? This is kind of like that.
As a sidenote to a conversation at World Fantasy with Ted and Christopher, I realized that the computers in Desk Set and WarGames are–more or less–the same computer.
Joshua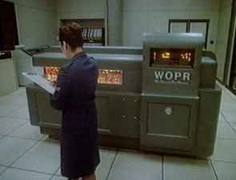 meets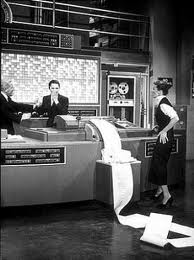 EMERAC.
Would you like to play a game, Bunny?
*An occasional series.