This is a mostly complete if somewhat sporadically updated list of more official-type stuff by me that falls under the heading of Not Fiction. Most of it is available to read for free, but nonfiction publications in print are at the end, if you want to check out those.

Academic
"Eye for a God's Eye: The Bold Choice of the Ominiscient Point of View in Fiction for Young Adults" (Spring 2008, Vermont College of Fine Arts thesis)
Advicey (subscribe to LCRW for regular installments)
Dear Aunt Gwenda Vol. 3 from LCRW No. 15
Dear Aunt Gwenda Vol. 2 from LCRW No. 14
Dear Aunt Gwenda Vol. 1 from LCRW No. 13
Blackwood-Related Interviews and Guest Posts
Not A Blog Tour Giant Master List
Editor
Subterranean Online's Special YA Issue (Summer 2011)

Essays/Roundtables
Dear Teen Me (Apr. 2012)
Panel on Speculative Fiction YA, coordinated by Charles Tan, with Malinda Lo, Tarie Sabido, Cheryl Morgan, and Tehani Wessely, SF Signal (Jan. 2012)
"The Future's Not Bright" Tor.com (Apr. 2011)

Features
"Breaking Out" Publishers Weekly (Apr. 13, 2012)
"Child Care Has a Growth Spurt" Publishers Weekly (Mar. 9, 2012)
"Firsts in Fiction: Debut Novels 2012" Publishers Weekly (Feb. 10, 2012)
"Equal Opportunity Electioneering" Publishers Weekly (Jan. 12 2012)
"RX for Wellness" Publishers Weekly (Aug. 12, 2011)
"Crafting the Future" Publishers Weekly (Jul. 22, 2011)
"Large As Life" Publishers Weekly (Apr. 4, 2011)
"Going for Broke," Publishers Weekly (Dec. 20, 2010)
"It's Easy Being Green," Publishers Weekly (Nov. 22, 2010)
"Healing Words," Publishers Weekly (Aug. 16, 2010)
"Tightly Knit," Publishers Weekly (July 26, 2010)
"Seeing the Big Picture," Publishers Weekly (May 10, 2010)
"Parenting Grows Up," Publishers Weekly (March 15, 2010)
"Payback: Revenge, Recoup, Reassess," Publishers Weekly (Dec. 21, 2009)
"Romancing the Recession," Publishers Weekly (Nov. 16, 2009)
"When Love is Strange," Publishers Weekly (May 25, 2009)
"Bailouts of the Self-Help Kind," Publishers Weekly (April 6, 2009)
"A Nation of Crafters," Publishers Weekly (Aug. 11, 2008)
"Fighting Facts and Figures," Publishers Weekly (May 12, 2008)
"Secrets for a New Age," Publishers Weekly (Sept. 3, 2007)
"Seriously Gay and Lesbian," Publishers Weekly (May 7, 2007)
"Getting There From Here," Publishers Weekly (Sept. 11, 2006)
"Fantasy Goes Literary," Publishers Weekly (April 3, 2006)
Fictional
"Cassie Says," Journal of Mythic Arts Summer 2007
"Unflappable," Going Twice Blogthology 2006
Interviews @ Shaken & Stirred
Genevieve Valentine (July 2011)
Ted Chiang (Dec. 2010)
Andrea Seigel (Dec. 2010)
Andrew Auseon (July 2010)
Tara Kelly (May 2010)
Paolo Bacigalupi (May 2010)
Jessica Leader (May 2010)
Libba Bray (Sept. 2009)
Laurel Snyder (May 2009)
Greg van Eekhout (May 2009)
Jincy Willett (May 2008)
David J. Schwartz (May 2008)
Joshua Henkin (March 2008)
Jane Yolen and Adam Stemple (Nov. 2007)
Elizabeth Knox (Nov. 2007)
Micol Ostow (Nov. 2007)
Chris Barzak (Nov. 2007)
Bennett Madison (June 2007)
Holly Black (June 2007)
Cecil Castellucci (June 2007)
Ysabeau Wilce (June 2007)
Tara Ison (March 2007)
Interviews Elsewhere
Beth Revis, Lightspeed (Oct. 2011)
Greg Pak, Strange Horizons (Nov. 2005)
Kelly Link, Ed Champion's Return of the Reluctant (Sept. 2004)
Scott Westerfeld, the old Shaken & Stirred (Sept. 2004)
Reviews
The Book of Blood and Shadow Locus (May 2012)
Daughter of Smoke and Bone Locus (Nov. 2011)
The Girl of Fire and Thorns Locus (Sept. 2011)
The Boy at the End of the World (Apr. 2011)
Top Ten for 2010 LocusMag.com (Jan. 2011)
"What I Didn't See and Other Stories," Subterranean Online (Winter 2011)
Ship Breaker, Subterranean Online (Summer 2010)
Boneshaker, Subterranean Online (Fall 2009)
Pretty Monsters, Subterranean Online (Summer 2009)
The Forest of Hands and Teeth, Subterranean Online (Spring 2009)
Science Fiction and Fantasy, Washington Post Book World (Feb. 2007)
Robot Stories and More Screenplays by Greg Pak, Strange Horizons (Nov. 2005)
Other Stuff in Print
Official in-actual-book nonfiction(ish) publications, with handy links for purchasing (if you click through to goodreads, you'll find indiebound, B&N, Powells and Amazon links).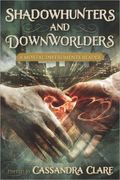 "Asking for a Friend" essay offering my take on the importance of friendship in The Mortal Instruments series, plus fabulous essays by many amazing authors in Shadowhunters and Downworlders: A Mortal Instruments Reader edited by Cassandra Clare (Smart Pop), coming in 2013.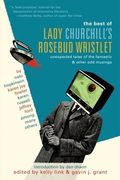 "Dear Aunt Gwenda" columns times two reprinted in The Best of Lady Churchill's Rosebud Wristlet, edited by Kelly Link and Gavin Grant (Del Rey).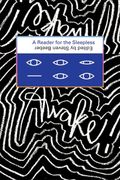 "Never Sleep Again" essay revealing deep, dark insomniac, childhood secrets in Awake! A Reader for the Sleepless, edited by Steven Lee Beeber (Soft Skull).