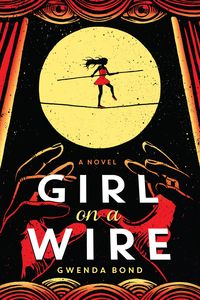 By which I mean it's a Kindle First pick this month, in advance of its official release October 1. What does that mean? Besides the fact I did some chair-dancing?
It means it's one of four books that you can read in e-book a month early, if you have a Kindle or use the Kindle app on one of your devices. Prime members can pick one free, and anyone with a Kindle or app can snag one for $1.99. It's that simple.
If your book is chosen for this program, obviously it means that more people are likely to see your book. But it also means that your editor writes something about it. And in my case, Courtney Miller wrote something so gorgeous and beautiful, I hardly feel worthy of it. It's truly been a gift to work with Courtney, Kate Chynoweth, Deborah Bass, Timoney Korbar and the whole Skyscape team, who have believed in this oddball book of mine since the start. And, of course, thanks always to my agent, Jenn Laughran, ringmaster of my career. So, do you like daredevils? Do you like feeling like the normal world is hiding secrets?
Go here to get your copy and read what Courtney wrote (or get one of the others — I'm sure they are all fabulous!).
Don't have a Kindle? Well, this week I'll be giving away this Kindle Paperwhite the publisher had made with an awesome custom cover *and* which is pre-loaded with the book. (I'll give away a couple more later on.)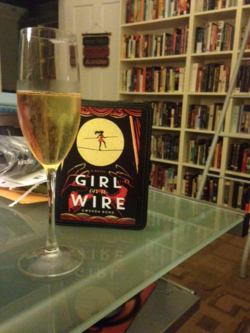 What do you have to do to win? You can get up to two entries:
1) Sign up for my newsletter here by Friday, Sept. 5 at noon midnight. (If you're already signed up for the newsletter, you are already entered for this one.)
2) Drop a comment below with something you love (or hate — if you're some sort of deviant!) about circuses or daredevils.
U.S. only (as Steph reminded me to clarify in the comments). And if you'd rather have the print or audio edition (why not collect the whole set? ;-), then October 1 will be here before you know it.
p.s. *waves* to any lovely people I met at DragonCon — which was such a treat. More on that later.
ETA: Number four! Um, wow. That is a thing that happened. If you enjoy the book, I'd love it if you left a review at Amazon or Goodreads or otherwise help spread the word. <3