Some long promised recommendations from the recent reading stacks, in the hope of getting back in the habit of regular posts like this. I'm too tired to manage full raving reviews for these, so capsules it is.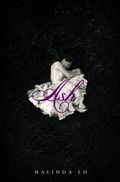 Ash, Malinda Lo (Amazon | Indiebound)

I knew I'd love this book when I saw two writers whose opinions I greatly respect express their love for it: Nicola Griffith (definitely go read her review, I'll wait) and Melissa Moorer (Oct. 15 entry–"Although it has elements that will remind you of other fairy tales, it departs from it/them in a way that is wonderfully satisfying"). An interpretation of Cinderella, Lo skillfully evokes the entire fairy tale milieu while reworking and reinventing it at will. Her language masterfully conjures everything I want in the voice of a fairy tale without ever feeling stale, and Ash's relationship with Kaisa the huntress is gripping and beautiful. Cinderella is at heart a story about grief and loss, love and redemption. So is this one.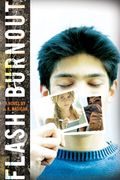 Flash Burnout, L.K. Madigan (Amazon | Indiebound)
As the newly-minted Morris Award winner for debut YA (which Ash was also in contention for), this book hardly needs my love. But I can't help myself, because I just flat-out adored it. We do a lot of talking in the kid lit world about authentic boy voices, and books that teen boys will respond to. I can't remember encountering a more convincing teen boy than Blake–a budding photographer whose romantic entanglements get complicated when he begins helping a classmate with a meth addict mother. Girls and adult readers will find much to love here too. This book bursts with heart and humor; it made me howl and it made me cry. Getting both from the same book is a rare gift. My beloved Sassy magazine used to have an appendage it would bestow from time to time on books, movies, etc.–Teenagers As They Really Are. This book is Teenagers As They Really Are.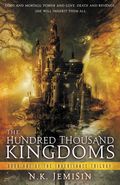 The Hundred Thousand Kingdoms, N.K. Jemisin (Amazon | Indiebound)
Check out the starred reviews on this thoroughly buzzed-about and buzz-worthy debut, due out in February. I read this on our New York oddyssey and a month later am still thinking about it and wishing the second installment of The Inheritance Trilogy was here NOW. Jemisin conjures a richly imagined world and then populates it with fascinating characters–like the pragmatic and engaging protagonist Yeine, a lost heir born to a disgraced mother who is forced to return to the city of Sky and compete for the throne, a competition that will almost certainly cause her death. Yeine had me in chapter one, with the following aside: "(This is not a digression.)" But with invented gods, a political tapestry to kill for, and thrilling language, what's not to love? Check out the first couple of chapters and see for yourself. This fantasy will appeal to anyone who loves the genre and is also frequently bored by it. (Note: This book is being pubbed for adults, though smart, well-read teens will also dig it, I predict.)