As most of you know, I've been working on another dream gig this year — writing the first official Stranger Things tie-in novel, about Eleven's mom, Terry Ives, and her intersection with Dr. Brenner's MKUltra experiments. I've absolutely loved adding a chapter to this story and I hope that you guys will all love Terry and her friends too. The book releases in early February (preorder!), and Entertainment Weekly just revealed the title, cover, and the prologue, which details Dr. Brenner's arrival in Hawkins.
Here's the gorgeous 1980s horror-inspired cover (how about that tagline?) and you can go read the rest at EW!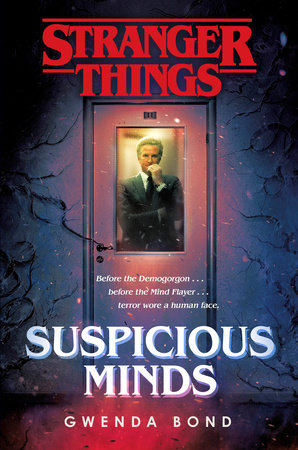 p.s. Title ringing a bell, but not sure where it came from? Crank up some 1969 Elvis while you read.