The great, cranky genius Maurice Sendak has died at age 83.
Excerpt from a letter by Sendak's editor Ursula Nordstrom to a writer at the New Yorker on Where the Wild Things Are in 1964:
You asked me how "revolutionary" Where the Wild Things Are is. There have been a good many fine picture books in the past. (Some by Margaret Wise Brown, and illustrated by one of two or three or four talented artists.) But I think Wild Things is the first complete work of art in the picture book field, conceived, written, illustrated, executed in entirety by one person of authentic genius. Most books are written from the outside in. But Wild Things comes from the inside out, if you know what I mean. And I think Maurice's book is the first picture book to recognize the fact that children have powerful emotions, anger and love and hate and only after all that passion, the wanting to be "where someone loved him best of all."
And another from her letter responding to a librarian angry about The Night Kitchen's nudity in 1972:
I am indeed distressed to hear that in the year 1972 you burned a copy of a book. We are truly distressed that you think it is not a book for elementary school children. I assume it is the little boy's nudity which bothers you. But truly, it does not disturb children! Mr. Sendak is a creative artist, a true genius, and he is able to speak to children directly. For children—at least up to the age of 12 or 13—are usually tremendously creative themselves. Should not those of us who stand between the creative artist and the child be very careful not to sift our reactions to such books through our own adult prejudices and neuroses? To me as editor and publisher of books for children, that is one of my greatest and most difficult duties. Believe me, we do not take our responsibilities lightly! I think young children will always react with delight to such a book as In the Night Kitchen, and that they will react creatively and wholesomely. It is only adults who ever feel threatened by Sendak's work.
And, finally, some words from Sendak himself in a 2011 NPR interview:
"I have nothing now but praise for my life. I'm not unhappy. I cry a lot because I miss people. They die and I can't stop them. They leave me and I love them more. … What I dread is the isolation. … There are so many beautiful things in the world which I will have to leave when I die, but I'm ready, I'm ready, I'm ready."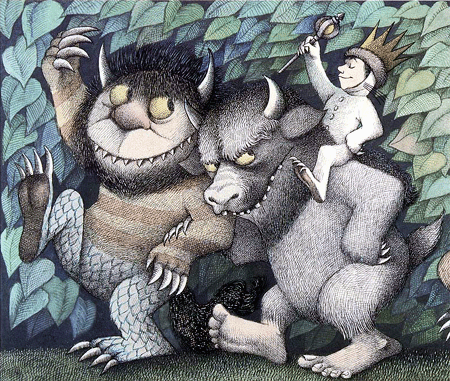 May we all be so lucky.